Church Softball League
April 8th - July 8th, 2018
Interested in playing on our Church Softball Teams? We participate in a league that is co-ed.
The first game is April 22. Practices are scheduled for April 8th and 15th. Games are typically scheduled on Sunday afternoon or evenings.
For more information please call Doug Endy at 484-948-5989 or email dendy2712@gmail.com.
Child Dedication
April 22nd, 2018
PLEASE READ THIS ENTIRE SECTION!
Child Dedication Service is on Sunday, April 22nd - B'ville Campus 9am and 11am - P'town Campus 11am.
For child dedication you will need to register and fill out all the questions.
We will also need your prayer for your child (50 words or less) and 5 pics of the child and/or your family. They are to be in the church office by Sunday, April 15th.
If you need more information please check the form that will be sent with your registration confirmation or contact the church office.
Mega Sports Camp Volunteers
June 17th - June 21st, 2018
Volunteer to serve at our version of VBS - Mega Sports Camp. We need a ton of help to make this week-long event a success, so check out the list of areas and sign up. Please plan to be here for the whole event, June 17-21, from 4:30 pm to 8:30 pm.
Mega Sports Camp
June 17th - June 21st, 2018
Mega Sports Camp is a five day sports-themed camp where kids get to learn and practice a sport while at the same time learning about biblical truths. Best of all, it's fun!
Please note: children will be allowed to change sports ONCE during camp. They are EXPECTED to stay with the sport they choose during registration.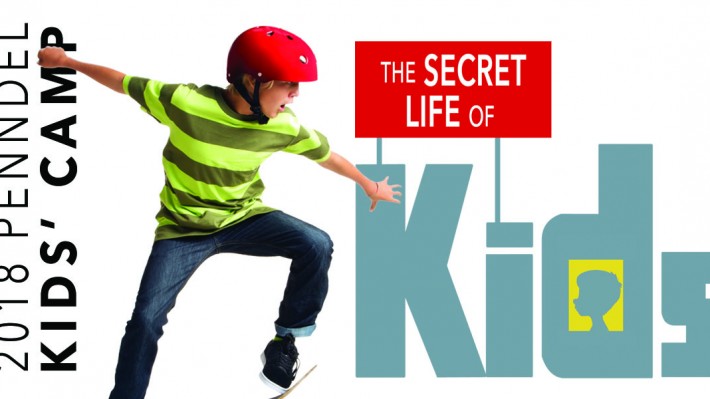 Kids' Camp "The Secret Life of Kids"
July 9th - July 13th, 2018
$0 - $214
2018 Penndel Kids' Camp featuring the theme "The Secret Life of Kids." The Bongiorno Conference Center boasts the perfect atmosphere for a fabulous kids' camp, with an amazing pool and water slide, comfy lodgings, great meals, and a fun snack bar/gift shop. On top of all of this, the site is designed for group worship and lesson times, with specific areas for small group breakout times. Pastors Josh and Kelly Simpson are the main speakers, too! It will be an amazing week.
Guatemala Summer 2018 Trip
August 11th - August 18th, 2018
Missions Philosophy and Vision:
God's love and offer of redemption through His Son, Jesus Christ, extents to all people (Rev 5:9). It is His desire that none should perish (2 Peter 3:9). Christians everywhere are called by God to take the light of Jesus Christ into all the world, making disciples, baptizing them, and teaching them to obey everything Jesus has command us (Matt 28:19-20). In obedience to God, we commit ourselves to pursuing the fulfillment of this Great Commission. To this end, we are offering short-term missions trip to Guatemala, August 11th-18th. The sole purpose of this trip is to bring hope to the lost and broken through preaching the gospel and healing the sick through signs, wonders and miracles (Matthew 10:8; Hebrews 2:4).
If you are interested in attending this short term missions trip please complete the registration form and submit your deposit.
This trip is OPEN to all ages, but if you are under 14 years of age, you MUST be accompanied by a parent or guardian.
Cost: $1700
Down payment of $ 200 due with Application by February 28, 2018
Payment Schedule: March 30 - $300 / April 30 $300 / May 30 - $300 / June 30 - $300 / July 30 - $300
Payment can be made ONLINE here: Guatemala August-2018Mission Trip
Pastor Taylor Boswell, our Student Ministries Pastor is leading this trip.
Night to Shine BASKET RAFFLE TICKETS
September 21st, 2018
$25
*Baskets of $50 or more
*Bring your own food - lite snacks will be available to purchase
*Reserve a table with 10 people (table holds 12 max)
*Included in the $25 ticket price
*25 tickets for basket raffle
*1 door prize ticket
*You can purchase more:
*Raffle tickets, grand-prize tickets and 50/50 drawing tickets that night!
(No children under the age of 10 permitted) (No alcohol permitted on premises)
Night to Shine BASKET RAFFLE SPONSORS
September 21st, 2018
$50 - $500
Your business or organization can choose to be a partner at four levels of sponsorship: Platinum Sponsor $500, Gold Sponsor $250, Silver Sponsor $100 & Bronze Sponsor $50. Each level of sponsorship will be mentioned in our program on the night of the basket raffle. Platinum = full page ad, Gold = 1/2 page ad, Silver = 1/4 page ad & Bronze = Business Card sized ad.
Israel Tour - November 5-14, 2018
November 5th - November 14th, 2018
$1,175
We are traveling to Israel on November 5 for a 10 Day Journey of Faith. To learn more about the trip and to register for the LAND portion, go this this link.
Center for Holy Studies
NOTE: The Registration and payment for the "land portion" of the trip is done directly with the Center for Holy Land Studies.
However, for the Airline flight, we are opting to leave out of Newark, rather than JFK, so please register here for that portion. A downpayment of $200 is required to hold your ticket.
We have 22 available seats.